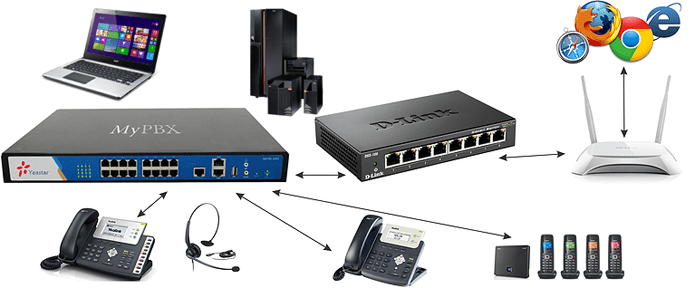 We understand that doing business in India can sometimes be a new and challenging process. This is especially true when setting up new offices without your own dedicated IT staff.
Star Technologies can provide New Office IT Set-Up services you can trust and rely on. Our team of expert technical consultants can confidently recommend, support, and implement a wide range of hardware, software, and network systems with your best interests in mind.
We can provide you with installation project management as well as long-term IT maintenance and support with our normal IT maintenance package.
The following services may be included in Orion New Office IT Set-up program:
IT network setup consulting
Hardware and Software procurement
PABX system set-up
Cable installation and network system set-up
Desktop equipment deployment and installation service (PC, Printers, Fax, etc.)
Internet set-up
Email set-up
Voice over Internet Proxy Direct Call Service (VOIP)
Virtual Private Network (VPN) set-up
Door entry security system set-up
Video or teleconference set-up
The benefits of Orion New Office IT Set-up service include the following:
Save time
Save money
You can focus on core business
Star Technologies manages IT needs and implementation